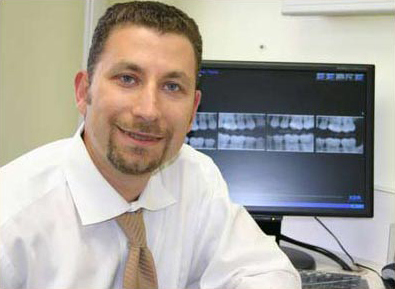 Dr. Alek Klebaner received his undergraduate education at the Universities of California at Davis and Berkeley. He continued his graduate studies at the University of California of San Francisco, School of Dentistry. Dr Klebaner has been in private practice since 1998.
Dr. Klebaner is a member of the American Dental Association and the California Dental Association as well as the San Mateo Dental Society. He is also a participant in a number of professional study clubs. Dr. Klebaner is a member of San Carlos Chamber of Commerce and is on the board of the San Carlos Rotary Club.
Dr. Klebaner and his wife Yelena have two daughters. He and his family lived in San Francisco for many years before they moved to San Carlos. In his free time Dr. Klebaner enjoys spending time with his family. His hobbies include traveling as well as exploring vast cultural, artistic, and culinary offerings of the Bay Area. He loves to play soccer and tennis.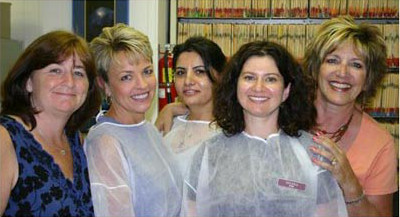 Our office team consists of registered dental hygienists, registered dental assistants, and business office personnel. They are dedicated to making every visit a pleasant and comfortable experience. Clinical staff takes required continuing education courses annually to maintain and expand their level of clinical proficiency.
Our administrative staff is here to help schedule in an expedient manner and to allow you to realize the maximum benefit from your dental coverage. They are also prepared to offer financing options and payment plans for those who need them.